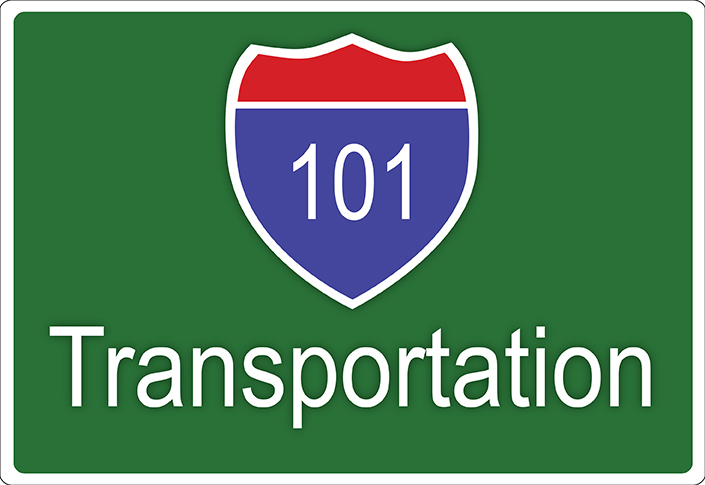 The United States literally runs on semi trailers. We have all driven down the highway next to a large semi truck and wondered "what is he hauling"? Since I started at LaBudde Group, I see those trucks differently. I see a hopper trailer and walking floor trailer and think "hey, we use that guy". We haul most of our shipments around the United States in full truckloads.
We utilize the whole gambit of options for trailers available to us. We ship bulk ingredients like beet pulp, oat hulls, distiller grains, and tomato pomace in hoppers or walking floors. Wet tomato pomace and vegetable pomace arrive to our facilities in dump trailers. Bagged products ship out in vans and we occasionally utilize reefer/refrigerated trailers to send perishable products.
Hopper trailers are the bulk trailers that corn, soybeans, and other grains and feed products are transported in. They empty out of the bottom like a giant funnel. This is set up for quick loading with an auger or a front end loader and the operator can control how quickly it unloads out of the openings at the bottom. These trucks have a tarp that rolls and unrolls off the top to protect the product from the elements. The tarp and spouts at the bottom can be locked and sealed to verify that nothing has been tampered with. They easily unload into a grate or auger that sits under the opening.
Walking Floors are bulk trailers that are built similar to a hopper, but the floor is flat with moving pieces that "walk" the product out of an opening in the back. These trucks are easier to empty product out into a commodity shed or flat storage. These too have a tarp that will roll over the top to protect it and can be sealed for security.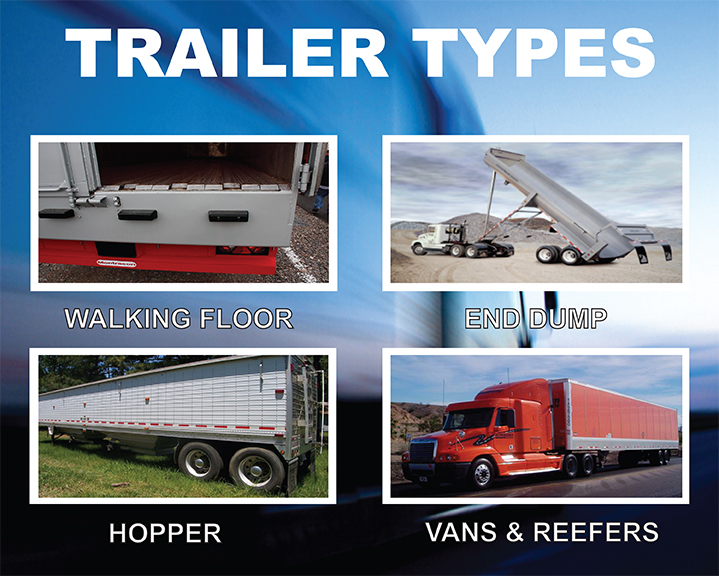 Our transportation department works hard every day to locate trucking companies that can haul our loads around the US and into Canada. They have found over time many reasons why the cost will fluctuate for a shipment going to the same location. Recently we struggle with a lack of available trucks because of the hurricanes that hit Texas and Florida this summer. FEMA and other aid organizations pay truckers very well to run needed supplies into areas that need assistance. Supply and demand rules take over in these cases, with less trucks available they can ask for more money.
Similar things happen during certain times of the year. When Christmas merchandise starts moving to retailers in early fall, we will see a spike in prices. We also find it harder to find hoppers and walking floors during harvest season. Trucks stay close to home to run corn from fields to the elevators for storage.
We have seen over the last 10 years a shrinking pool of people willing to drive semi trucks. It isn't a glamourous life, with days on the road away from family and friends. Like many of the blue collar jobs in our country, this is not the cup of tea for many people. However it is a necessary cog in the wheel of commerce in the United States. We move produce, food, clothing, electronics, and animal feed daily. Without these men and women driving semi trucks, the heart of the economy will quit beating.
So as you travel down the highway to Grandma's for Christmas, wave at the hard working person driving the semi truck beside you. Wave and be vigilant to drive carefully. These drivers don't get a lot of thanks, but they are invaluable to our society. Also think about suggesting truck driving to a hard worker you may know. Until automatic driving trucks are approved for use, we rely on our hard working truckers.