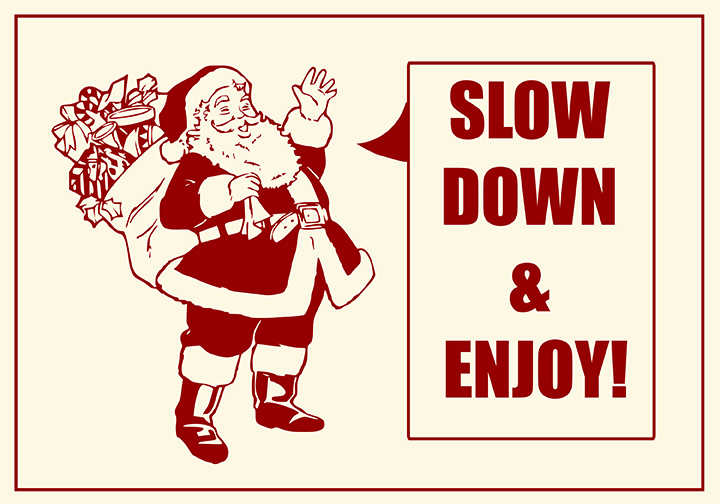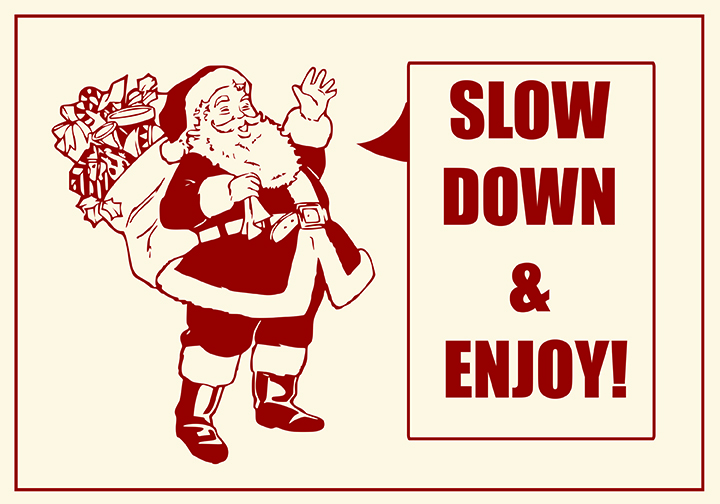 We often take for granted the hustle and bustle of holiday shopping and family gatherings as the "stress" of this time of year. We love getting together and celebrating, but it means a strain on our time and wallets. A day off here for shopping, a long break off from work for kid's school vacation or because your office shuts down for the day help create more time to fit in all the activities. LaBudde works with many folks that don't have the blessing of getting to take some extra time off.
I talked during my Thanksgiving blog about taking time to say THANKS to the farmers who prepare our food. For Christmas I often take a moment to thank all of the workers in this world, who don't have the chance to take days off. Farmers who tend to livestock work 365 days a year. As do their staff of quality employees that mix feed, milk cows, usher newborn calves into the world, and haul the manure to the fields. But there is a whole world of supporting companies that also have to be staffed during holidays to help support those hard working farmers, that most people don't even realize.
We were at the LaBudde Christmas party this past weekend and I mentioned that my brother may have to work on Christmas, because he works at a cheese plant. My coworker was surprised, so I explained that it was a limited staff, and they have to take in milk every day because the milk trucks have to pick up milk every day.
Milk truck drivers are the unsung workers in our food chain. These folks have to run 365 days a year and drive in all sorts of conditions. Snow, ice, rain, and sleet are regular obstacles for Wisconsin milk truck drivers, as well as unpaved driveways and unique paths to back up to the barn to get loaded – oh and watch out for the farm cats and dogs!! Milk has to pick up within hours of when it is put into the milk tank on the farm. It must be stored at an exact temperature and each tank is sampled by the driver to check for antibiotics and other contaminations.
The milk must be processed within 3 days of the "leaving" the cow. This means no weekends off, no holidays off, no down time because of sickness. To guarantee the milk and ice cream we all enjoy, the trucks need to keep moving with milk loaded on board.
Veterinarians are also forgotten sometimes in the discussions of those who sacrifice their time. If you know a large animal vet, you have probably heard some wonderful stories about the crazy calls they get on holidays. It is never a good thing to need to call the vet out to the farm, and you know the farmer especially hates to do it on Christmas morning. But the animal and it's health come first – so the call is made and both hope a solution is found quickly to get everyone home to their families.
LaBudde works with hundreds of truck drivers every year in moving our commodities around the country. These drivers work to deliver products in all sorts of conditions and keep the feed moving. Not just to feed farm animals, but pets as well. Our country's economy runs on these trucks. They move everything we consume. When fuel prices rise, we soon see other products' prices going up, because the transportation costs increase. These people often get stuck away from their families on holidays because of the routes they need to ship.
So during the holiday season, as we all think about the blessings in our lives and the family time we get to enjoy, take a moment to think of those hard working folks keeping us fed, and keeping our economy moving. At LaBudde, we are thankful for all of these partners as they keep our business moving as well.
Merry Christmas and Happy New Year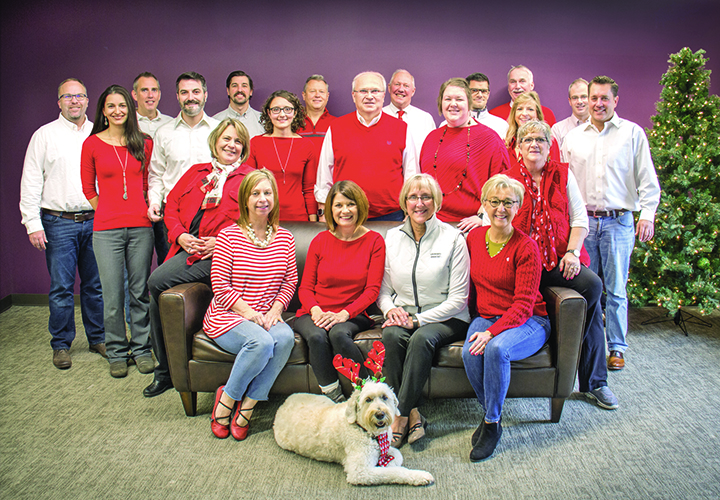 Floor: Our 'LaBudde Mascot' Gracie Mae
Couch: Sandy, Wendi, Mary, Pam, Moni, Judy
2nd Row: Nela, Joel, Amanda, Allan, Jenny, Michelle, Patrick
3rd Row: Steve, Mark, Michael, Jed, Rich, Jon, Ron, Tom