LAWNDALE LOGISTICS
PO Box 309
Cedarburg, WI 53024
Phone 262-375-3684
Email: AHelnes@LawndaleLogistics.com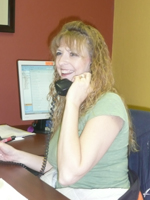 MICHELLE SAMSON – (February, 2008)
Dispatch
Works in Dispatch, which involves finding and booking trucks and loads. She has 18 years of experience in transportation in which eight of those years owned her own trucking company. Her family moved to Wisconsin three years ago from Georgia. She is very blessed with two children who are extremely talented in music and art. In her spare time outside of work, she enjoys spending time with her family, and chauffeuring her kids, and riding the Harley with her husband and cross-stitching.
E-mail: michelle@lawndalelogistics.com
---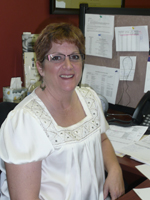 JUDY MUELLER – (October, 2007)
Logistics Coordinator
Prior to joining the LaBudde Group in 2007, Judy was a Manager in a distribution warehouse. Her role at LaBudde Group is in the transportation department. Her responsibilities include customer service, freight management, rate negotiations, supply chain solutions and processing freight movement documents. Outside of work Judy and her husband, Terry own a local pub. They have three children, Melissa, Joshua, Eric and three grandchildren. Judy enjoys getting away to the cabin on weekends, going for a pontoon ride and sitting by the campfire.
E-mail: judy@lawndalelogistics.com
---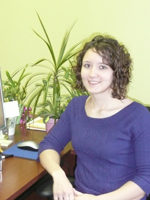 AMANDA HELNES – (January, 2008)
Logistics Manager/Accounting
After graduating from Moraine Park with an associate's degree in Accounting, she joined the transportation division of the LaBudde Group. She enjoys the challenges and knowledge that comes along with the transportation industry. Outside of work, she enjoys spending time with family and friends and rooting on the Brew Crew!
E-mail: ahelnes@lawndalelogistics.com
---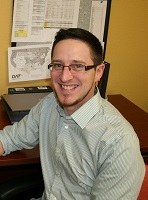 ALAN SANCHEZ
Logistics Coordinator
Alan is happy to join the Labudde Group as the new Logistics Coordinator.  Before joining the Labudde Group, Alan worked as a lead dispatcher for 3 years and also worked for the airlines for over a decade.  He earned a bachelor's degree in business marketing from UW-Milwaukee and an associate's degree in supply chain management from MATC.  Alan enjoys playing tennis, softball and bowling while cheering on the Brewers as one of their biggest fans!
E-mail: alan@lawndalelogistics.com